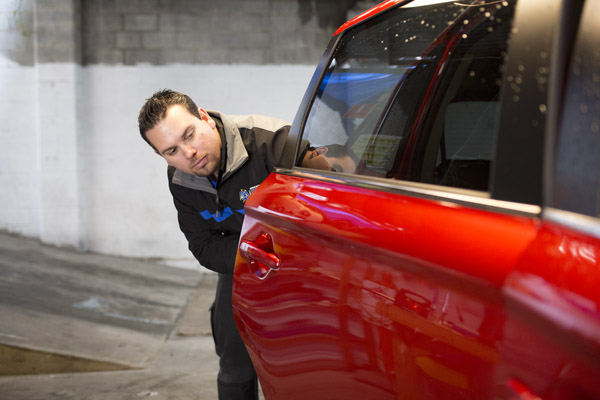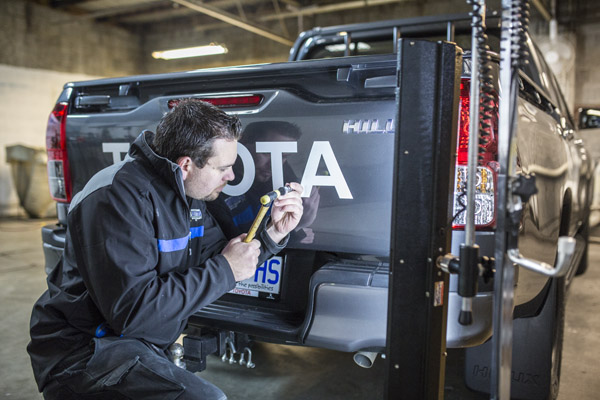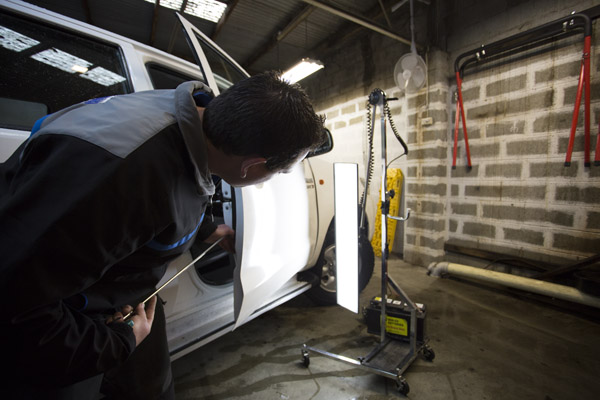 At The Dent Man we are specialists in a range of dent repair techniques to get your vehicle looking like new. We repair cars, motorbikes, trucks, four-wheel drives, exotics and vintage vehicles. Using our precision techniques, we avoid the need for any respraying or bogging of your panels, which can be costly and time consuming.
WHAT IS PDR?
The Paintless Dent Removal system is a process that is considered by many to be both an art and a science. It requires high levels of training, talent and patience. PDR is a cost effective way of repairing dents, dings, creases and hail damage where the paint has not been chipped or cracked.
HOW DOES THE PAINTLESS DENT REMOVAL SYSTEM WORK?
Using a special fluorescent light source and specially designed dent tools, the technician will apply pressure to the backside of the dent. The technician very gently and methodically massages the dent from the inside of the body panel until it disappears, which leaves the original dented area undetectable. This is a highly skilled craft and metal reshaping art with technologically designed hand tools to remove dings, dents, and hail damage without paint. This is a specialised system that takes training and practice to master. The results from a fully specialised trained tech is absolutely Amazing!
This system does not use panel beating and does not use bog or other materials like, dry ice, chemicals, plungers, magnets or suction equipment and dents do not suck or pop out.
WHAT CAN PDR BE USED FOR?
Paintless Dent Repair can be used for any minor dents or creases in your panels where the paint has not been cracked, chipped or scraped off. The following are often repaired using PDR methods:
Hail Damage Repair
Shopping Trolley dings
Minor dings and dents
Insurance work for all hail damage dings and dents
(MPDR) Motorbike paintless dent removal tanks and fenders
Pre-Sale Preparation – removal all dents and dings prior to you selling your car
WHO DO WE SERVICE?
We service a wide variety of customers at The Dent Man, from private repairs for drivers trying to maintain their insurance rating to commercial customers wanting their company cars to look their very best. We can repair vehicles for all insurance companies and also have a close relationship with many car dealers who have their vehicles repaired by us. We also work with many local smash repairers and car detailers that require our specialist service.
GOT MORE QUESTIONS?
If you'd like to find out more about paintless dent removal, or you'd like to make a booking on repair, contact us today.
Contact us